Amigos de los Muertos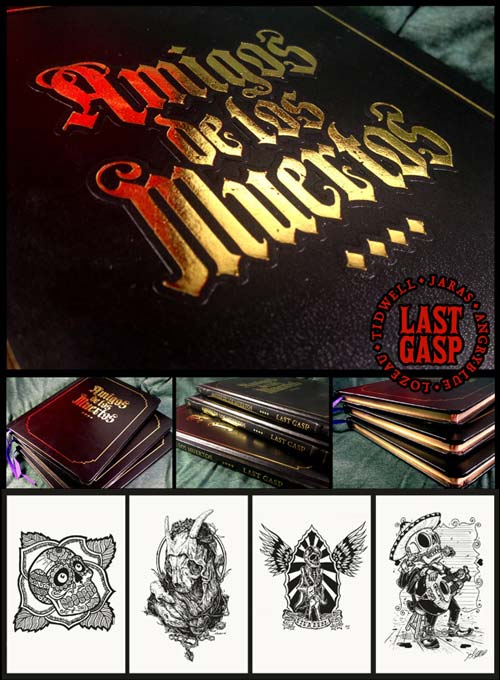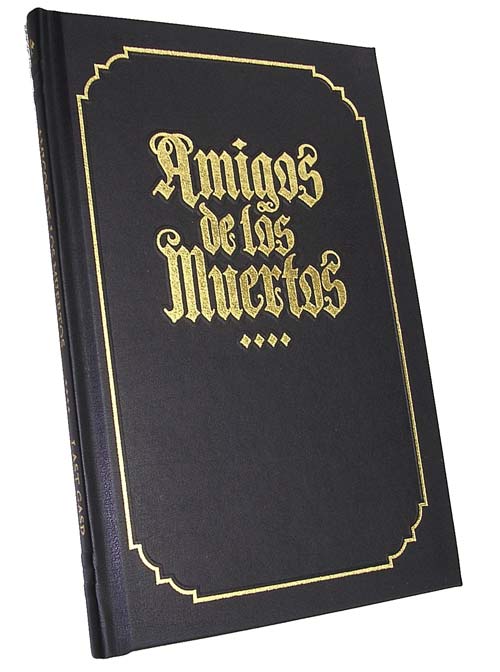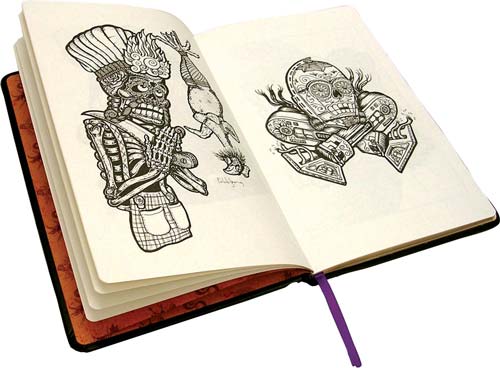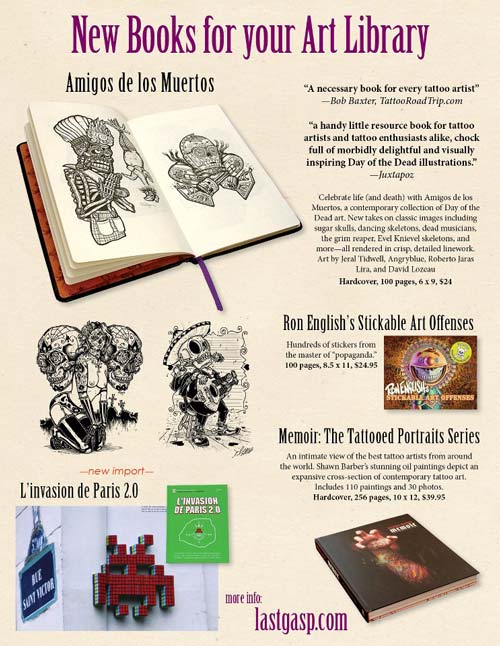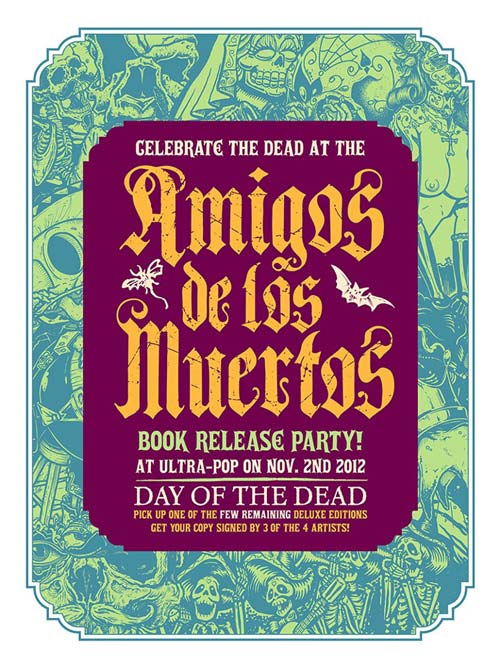 SIGNED copy of the AMIGOS DE LOS MUERTOS hard cover book plus a special 9×12 signed screen print and some extra little treats.
Celebrate life (and death) with Amigos de los Muertos, a contemporary collection of Day of the Dead art. New takes on classic images including sugar skulls, dancing skeletons, dead musicians, the grim reaper, Evel Knievel skeletons, and more—all rendered in the crisp, detailed linework of Roberto Jaras Lira, Jeral Tidwell, Angryblue and David Lozeau. These four artists draw from the Dia de los Muertos tradition of Posada, blending in their own styles, influenced by tattoo art, gig posters, kustom kulture and skateboarding. Printed by Last Gasp and beautifully designed, with a faux leather debossed cover, gold foil stamping, purple ribbon, and gilded edges.
Hard cover, 9″ x 6″. 100 pages.